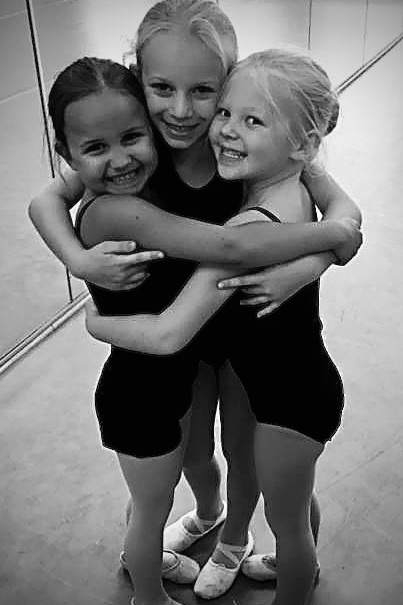 Click here for our Summer 2023 Class and Camp Schedule
2023 Summer Classes, Camps, and Intensives
Join us for a summer filled with dance!
Summer vacation presents unique opportunities to grow as dancers.  Whether you want some fun breaks from the valley heat or you can't wait to immerse yourself in dance in order to take your technique to a higher level, PDAZ has an option for you.
Weekly technique classes are offered in Ballet, Jazz, Tap, Contemporary/Lyrical, Acro, and Hip Hop as well as Preschool Combo classes.  We also offer camp options for everyone from baby ballerinas to aspiring professionals.
Summer 2023 Camp and Weekly Class Schedule
Summer Dance Intensives 2023
Our intensives are geared toward dancers wishing to progress rapidly over the summer. We will focus on Ballet and Jazz technique to enhance strength and flexibility. Weekly lessons also include Hip Hop, Lyrical, and Contemporary classes. Advanced classes will include Pointe Technique and Variations.
Dance Intensives, ages 7+
Week 1: June 12-16
Week 2: July 24-28
Monday-Friday 9:00 a.m. to 2:00 p.m.
$315.00 for one 5-day week
$600.00 for both weeks
Half-day: Monday-Friday 10:30 a.m. to 2:00 p.m.
Half-day tuition: $240 per week (please call the studio for half-day registration to have tuition adjusted)
Acro Camps
Learn the skills to improve your Acro skills, strengthen your muscles, and become more flexible!
Session 1: June 5-9
Session 2: July 10-14
Monday-Friday, 10:00am-2:00pm, Ages 7-12 yrs
Monday-Friday, 12:00pm-4:00pm, Ages 13+
$325.00 for one 5-day session
$625.00 for both sessions
Movie Madness! Dance Camp - Ages 6-10
Ballet, jazz, tap, crafts, and fun! Geared toward elementary students- Dance through the week to soundtracks of your favorite movies!
Mini Camp: July 19-23
Monday-Friday, 9:00am-12:00pm
$215.00 for 5-day week
Superheroes! AcroDance Mini Camp - Ages 4-7
Little superheroes will journey with us on a quest for strength, coordination, balance, and flexibity. On the way we'll make "rescues" through obstacle courses and learn action-packed dances and games. AcroDance and Acro Camps follow the Acrobatic Arts curriculum.
Mini Camp: July 10-13
Monday-Thursday, 9:00am-12:00pm
$175.00 for 4-day mini-camp
Royal Adventures! Dance Camp - Ages 3-7
Treat your little royal to a week of fun and dance!  We will tap and twirl to themed music and create dance props. At the end of the week, we will perform our magic for you at our in-studio Royal Ball!
Week 1: June 5-9
Week 2: July 17-21
Monday-Friday, 9:00am-12:00pm
$215.00 for 5-day week
$395.00 for both weeks
Weekly Classes--
June 12-July 29*
*Studio Closed July 3-July 8
Creative Movement
Ballet / Tap Combo Ages 3-5
Ballet / Tap / Jazz Fundamentals Ages 5-7
Ballet and Pointe
Jazz
Tap
Hip Hop
Lyrical/Contemporary
Acro
Tuition for 6 weeks of in-studio classes,
Based on # of classes per week:
30-minute class   $60.00
45-minute class   $75.00
(1) 55-minute class       $98.00
(2) 55-minute classes   $155.00
(3) 55-minute classes   $215.00
(4) 55-minute classes   $248.00
(5) 55-minute classes   $275.00
Unlimited weekly classes $300.00
8-Class Punch Cards   $150.00
Space Is Limited- Register Now! Summer 2023 Camp and Weekly Class Schedule